Transferring between Delta's C and D terminals at New York LaGuardia used to be inconvenient for passengers. Similar to United's shuttle service between Terminal 3 & Terminal 1 at SFO, or the bus from the C gates to the F gates at ORD, it required hauling your luggage up and down a series of steps, and walking onto the tarmac, which is not much fun if it is raining or snowing.
it's a pain to haul a bunch of bags through this maze
bus service from terminal D to C
When I flew LGA-PWM over the summer, there were signs all over the place, detailing the renovations that Delta was bringing to LGA. In addition to the connector, a new SkyClub was opened, as part of their $160 million upgrade to the LGA terminals. Unfortunately, the connector was not yet opened when I flew out, so I had to take the bus. While it is fun to be on the tarmac, the transit time was a lot longer that it will take for passengers to use the connector.
Less than ten days until the end of the year, one of Delta's representatived on FlyerTalk confirmed that the connector has opened!
After passing final inspection late Friday night, the new 630 ft. connector between LGA Terminals C and D is now OPEN. Remember, we plan to install moving sidewalks in the connector by summer 2013, so there will be minor ongoing construction until then.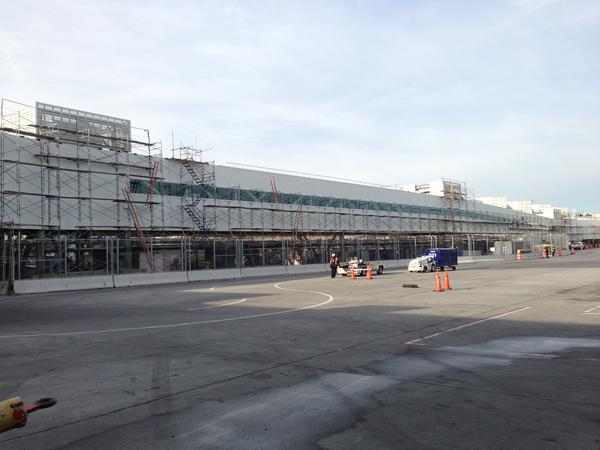 terminal connector - image courtesy; Delta